6 Girls!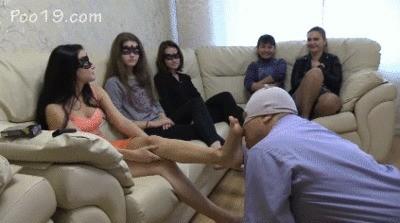 6 girls! He swallows even the stinkiest diarrhea of a beautiful girl! Girls enjoy 100% – first the slave kisses their feet, then they brutally beat the slave in the face, and then he eats their feminine discharge! They enter the room in turn and the girls do not know what portions of the shit the slave swallowed before them ..
Mistress Anita Pissing In Throat After Fucking
Mistress Anita is back with new movies. She use and abuse this time her toilet slave offering him her piss after an intense bdsm session. She enlarge his hole with her hands and a huge monster dildo also.
Spy Hole In Public Toilet! – Volume 1
Videos of different women coming in a public toilet out of nowhere and without their knowledge there is a SPY CAM installed by a naughty scatologist :))!