Satin Nightie Ripping And Pee
I am waiting for my lover horny as hell in my dark blue satin nightie, but he calls to tell me he won`t make it and gets me so furious that I start screaming! I was so horny and needed a hard cock that I get mad and started ripping my satin nightie – first a small rip, than more and more until nothing left. At the end I throw the satin pieces on the floor, stood in doggy and peed all over them!
Mistress To Pull The Urine In The Instant Noodles And Slaves In Your Mouth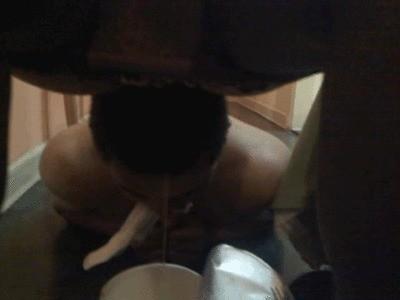 The queen to pull the urine to the inside make slaves eat instant noodles, pull the slaves to the toilet. The anus on the slave's mouth began to move bowels eat for him
Brown Games
See Louise receiving a lot of Scat. She likes this brown games very much.