Mistress Gaia – Tasty Toothpaste
CUSTOM REQUEST – Your house slave has worked quite well and so you decided to allow him a feast. Your slave is tied to a chair and blindfold. Next you urinate and defecate into a dog bowl. You put this dog bowl on the table in front of the slave. You grab him by his head/hair and push his head deep towards the dog bowl and order him to smell his feast. Then you start feeding the slave, you're standing sideways behind him and take a spoon and start to feed him your caviar while firmly grabbing his head/hair. You don't go easy on him (kind of feeding) with the feeding and demand proper chewing and swallowing. In-between you allow him to drink your champagne with a straw out of the bowl as well, but you also spit him into his mouth or into the caviar. When just a small amount of your caviar is left, you untie one of his hands and you give him toothbrush and demand that he puts the caviar on the bristles and brush his teethes with your caviar while you laugh at him. At the end he had to drink the remains of your champagne directly from the bowl like a dog.
Pee In Jeans And Shoes Again
one more wish clip nikki pee in her jeans and shoes and dirty talk.
Trample On The Slave's Penis And Reward To Drink Urine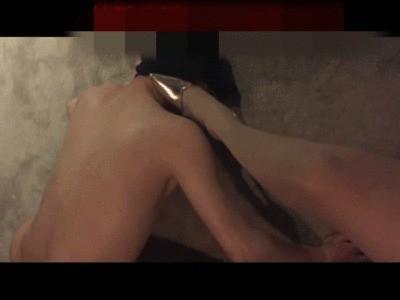 Slaves worshipped mistress of heels and feet, hard kiss mistress's heel and smelly socks. Mistress trodden slave small penis, making slaves to do the high tide. Reward slave drink urine