We'll Cruel Toilet Mistresses
My slut Angelica came to visit me, we had fun with a slave, fucked her, tied his balls to the bench,and tied his hands, he fucked me with a strap-on, but he doesn't know that I planned to train him to the toilet,first let him suck a dirty dick,then I'll teach him to eat my shit and slaves, then eat his own shit.We're gonna have a good time and humiliate this thing.You will see it in the following videos.We'll be cruel toilet mistresses.,
Morrisons Advertising Flyer (hd 720p)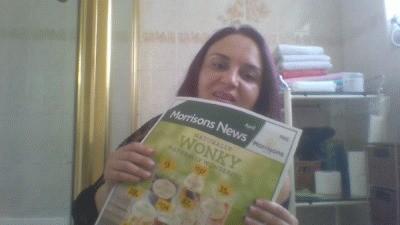 Do you find these shitty advertising newspapers every day? I shit on, I do not support them anymore. And you, loser of shit, what you bring them, come and eat it!
New!princess Mia Pov Humiliation Scat
NEW!Princess Mia POV HUMILIATION SCAT