Healing Posion
Nasty nurse is farting in white panties smelly farts then continuing with spreading her asshole till farting out some tasty juice a nice potion for you.
Rita And I Piss In The Bathtub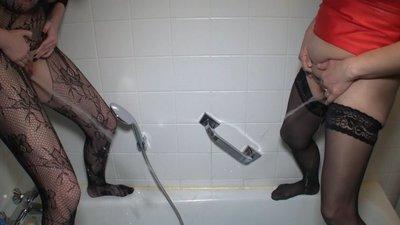 Two of us peeing in the tub and looking times whosoever longer or better piss. The beam is a hammer, he that does not want to not be in the middle and the abzubekommen Pissstrahl itself.
Mushrooms With Shit
Mistress Melissa prepares mushrooms with shit for his slaves.