Golden Shower Humiliation In Latex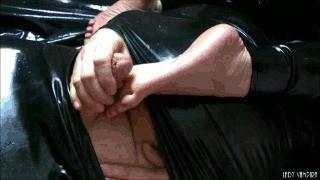 Defenseless packaged in latex takes my divine rubber ass on the slave's face space . After intensive Atemreduktion when Facesitting I open the rubber bag and my zipper between my legs . Now I let endless pee raining on the slaves and give a Jerk of Instruction me to spray on my bare feet ! [ SM Studio Femdom Empire ]
Renee's Public And Private Peeing, Pooting, And Shitting!!!
Renee is back and better than ever!! New camera, even better angles and a new job!! That new job gives us even more public adventures from one of our sexy young Funky Ladies!! Enjoy as she Pees, Poots, and Plops through three great clips!! She is clearer and louder than ever!! She really squeezed out some loud farts and plops in these clips!! The final clip is a classic home clip as she gives a nice POV style fully nude dizzump, followed by some sexy ass spreading while wiping!! Two public clips and one live from F Row home POV clip!!
Greenspandextightsload
Angel is naughty loading green sexy spandex tights with shit!