Tina Kay Using My Toilet
Tina is visiting me, and she needs to pee urgently. So I say I have a good solution so she does not have to walk all the way to the toilet. I have a toilet that can come to her! So I call my slave over, and make sure he does as expected. So Tina position herself over the slaves pathetic mouth, and she let the champagne flow in his toilet mouth and body.When she is done she make him swim in the piss that landed on the floor!
Shit
This clip has a little bit of everything:feet, high heels, shoe licking, sexy eyes, shit, and full on sexiness. A full 30 minutes of me!
College Girl Libby Returns 720p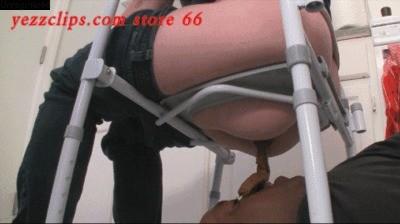 College girl Libby returns and drops a nice sized turd snake out of her pretty little ass onto the slaves face.As an added bonus we put the shitting action in slow motion so you could hear all the sounds and see the shit really bury his face. Will be available in 720p HD and Iphone/Ipod formats.