Husband Drinks Urine And Eats Feces! – Part 3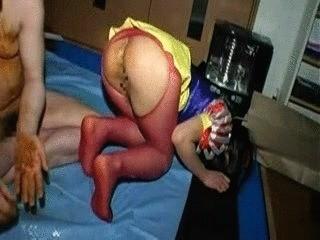 With the man's dirty hands, he proceeds to smear poop all over his body! Shortly after, he resumes with finger fucking the sweetheart's asshole, making sure that there is nothing left! By then, he puts her down on her knees and serves his dick inside her mouth! He thrusts back and forth, only stopping after he manages to cum inside her mouth and make her swallow! She then gets her turn of oral pleasure by sitting on top of his face and serving her pussy inside his mouth!
Shit Smothering Hd Version
New video for scat lovers. At the first, slave lick my ass. After that I shit in his mouth and smothering him with my shitty ass. He suffocates from the smell of my shit, but can not refuse. Because he knows what is included in his duties of a human toilet.
Shitting On Your Plate
Hmmmm, the determined but at night you dream of. That you're sitting in front of your plate and just waiting waiting, as I'll shit on it. I think my ass directly over it for you and there is a delicious sausage 😉 Would you have?