Morning Shit
Watch as I take my morning shit fresh out of bed. It was a hard one to push out. A nice, thick piece of turd!
Wow, Sweeties First Turd..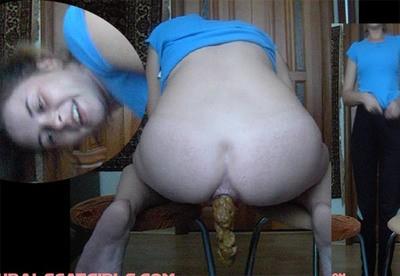 This young waitress (18 y.o.) is doing her first shot in front of the camera – and it was a super sexy thick turd coming out of her sweet ass!!!
Coco Pees In A Cup
Fine ebony Coco pees in a cup