Goddess Andreea Foursome Humiliation And Toilet Slavery
Again Goddess Andreea was in a great mood with her assistant. They call their pathetic full toilets and humiliate them in different aspects. First, Goddess Andreea have a fetish with food feeding and she just buy something to eat…..She eating on camera and at the end, when remain only a piece of meat, she offer that to her toilet, as a supliment of her daily shit. She order them to clean their shoes, high heels, use them as furniture or as a toilet recipients. She pissing in a jar at the end and shitting in a box, after she finished the steak. A kinky and bizarre movie, with many fetishes inside …..Recorder also with 2 camera, from 2 angles, and also recorded with mobile camera, by her slave or by Goddess Andreea.
Piss And More Piss – Custom
As my devoted toilet slave, you beg me to make you custom clip.. seeing as im pregnant, there are days when I just cant stop peeing. I mean I literally feel pissy.. my panties get all wet, and after a while i just stay on the toilet until it my pussy stops leaking..So you ask that I stay on the toilet and continuously record myself peeing..So here you go, listen away as my pregnant ass pee's almost non stop…
Lady Luciana First Time P1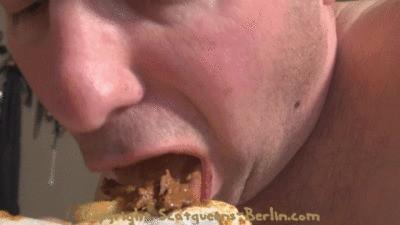 And all the shit feeding Lady Luciana personally. Even the rubber gloves must lick clean the toilet slave. then Lady Luciana is satisfied. In between, it happens now and then that the lady spits in the mouth of the slave.