Ebony Scat Princess Is Getting In The Groove!!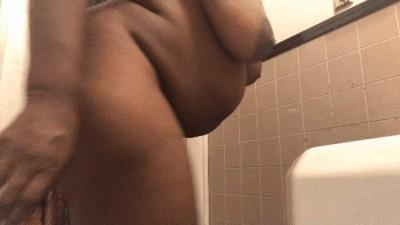 Ebony Scat Princess Is getting back in the Groove!! This is one of the Original ebony scat models in the early days of scat oriented stores. She made the content that I love for beginner scat fans and for more advanced scat lovers too. There were very few that catered to both back 10-12 years ago. Fast forward to 2018, and not only is one of my favorites back in teh game, but she has teamed up with me to bring exclusive new content!! One thing hasn't changed – that ass is still big as hell!! Anyways Enjoy as this Princess is back to claim her seat in the royal court!! Enjoy two great clips as she shits a ton!! In the first, enjoy a standing dump and she pushes out a muddy, runny load. What a pile she left on the floor!! In the second she sits that big ass on the bowl to push out even more! This time she pushed out big logs into the bowl, squatting to show them shooting out her ass. THen enjoy when she stands up and spreads to show off her dirty asshole!! Two Great clips from one of the very 1st to do it!!
Pooping For Foot Fetish Scat Slave
Clip starts while I am naked laying on my back, ass spread, legs in the air and modelling my long size 11 feet. I zoom the camera and poop while still laying on my back. I was constipated and you can hear me as I push because I had a hard time to make this poop come out! Poop is long and hard (Type 3 Bristol chart). You can hear me moan with satisfaction after the poop is finally out of me! You can also see some creamy pussy juice running down to my asshole. I show my asshole and do some gaping after pooping. Then I show you my poop in many angles. I cut my poop in half and show you the inside of the poop. Then I show my face with soles flexing in and out in straightened leg position next to my poop. I zoom in to show my soles next to my poop. I step on the pile of poop and crush it from close-up side view. I show different close-up angles of the poop crush. I lay on my back and show my dirty soles showing my face. I zoom in to show close-ups of my dirty soles. I ask you to lick my dirty soles clean with your tongue.
Katychairdiareeah
Katrin is hot running painful diareeah!