Alina Had Diarrhea When She Walked Around The Shopping Center
Alina had diarrhea when she walked around the shopping center
Disgusting Cave
I sit with speculum in my pussy on a gynochair and must urgently pee. My pseudo-doctoress does not like this and offends me badly.
Spreading My Legs On A Mirror!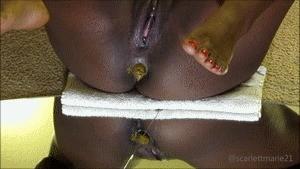 I pooped on a mirror before but this time I'm on my back and spreading my legs so you get to see my pussy and asshole 🙂 Watch me take a huge shit on my mirror as I also piss all over it…the view is amazing as you get to see my poop reflected on the mirror as it comes out my tight butthole…so kinky!