Best Scat Mistress And Her Kinky Slaves
Today you have a new mixed movie : Our perfect Scat Goddess using her slave and some one of her Master friend humiliate also the slave ! In the first part, the slave of Scat Goddess is a master for another bisexual slut, and he using him and destroy his cock, balls and ass in a attic scene ! Then Scat Goddess call her slave in the morning for a scat feeding in her bathtub, and a cock stroking with shit session ! She oblige him to chew her shit and put her hands on his mouth and nose to be sure everything will be inside his intestines soon ! Very kinky, hardcore and bizarre action with Scat Goddess and their friends !
Peeing In Her Mouth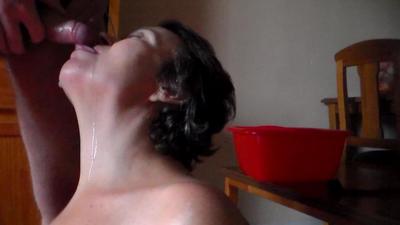 Peeing in her mouth (JJ000518)
Scat 2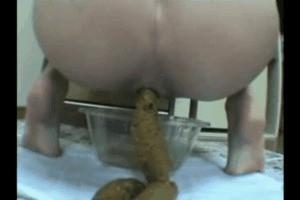 Clips of a small framed woman producing massive TURDs.