Sweetbettyparlour "'oments Of Poop' Vol 1
There is most epic project in my store, shitting moments (moments where i shitting) from over 100 video* Stunning collection for all my fans, i had hard work on it. Over 30min* of incredible, hot and tasty shit from my ass. You see all my stuff, creame, rock, liquid, soft from brown to yelow from ocean of shit to one big hard turd. Now all your fantasies be real. After you buy it please rate and leave a comment with your review and opinion about that movie, stay tuned love you!)* That video is FIRST PART (vol 1) in this video you see ALL shit moments from FIRST season (over 20 videos) from "My appetizing and tasty shit closeup!" to "Big Stinky Pile on my Face" (3 videos from first season without sound) PS: SweetBettyParlour SPECIAL "Мoments of poop" vol 2 (with ALL video from second season) and SweetBettyParlour SPECIAL "Мoments of poop" vol 3 (with ALL video from third season) coming soon! You may buy it on parts, or you may waiting and buy SweetBettyParlour SPECIAL "Мoments of poop" COMPLETE (with ALL VIDEOS FROM SWEETBETTYPARLOUR) if you have any ideas about collections, or you have question dont hesitate and write me!) Im not bite =** Thanks for watching, stay tuned and check my store for updates!) *bark*
Diarrhea Explosion
Even a sadistic mistress can have a compelling need to poop. So, Mistress Melissa, just arrived at home, makes her needs: a torrent of diarrhea and farts. Unfortunately the toilet bowl becomes dirty of brown diarrhea… now she needs an obedient slave to clean up all with his tongue. Are you the lucky cleaner slave?
Lady Luciana First Time P1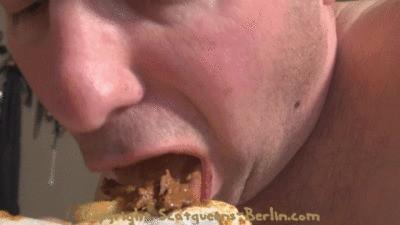 And all the shit feeding Lady Luciana personally. Even the rubber gloves must lick clean the toilet slave. then Lady Luciana is satisfied. In between, it happens now and then that the lady spits in the mouth of the slave.