Endless Pee On A Glass Table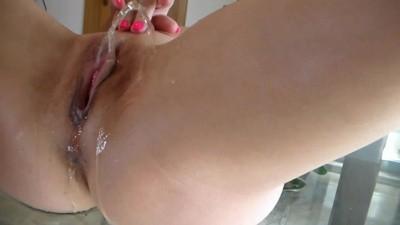 This is probably my wettest video:) In the beginning I am wetting my white tight leggings while playing with my pussy and after that I am climbing on the glass table, taking my leggings off and start pissing gallons of warm pee, playing with my wet pussy, welter in the paddle of sweet warm pee, making my whole body wet and messy…lots and lots of pee and hot close ups of my pussy peeing!!! Unique POV`s – the cam is under the table and you could see me pissing like its over your face!
Godess Call Me In A Hurry
Godess call me in a hurry today because she have a free time of 15 minutes and wanna use my body for her dirty pleasures . . . She dress her slutty bitch in a red catsuit, seethrough one, and humiliate his pathetic cock and balls, slapping them, ballbusting them ! Then she use my mouth as a receptacle for her golden piss and her kaviar.
Scat In Brazil Video 1
This is our new series of unedited scat footage from Brazil! Extremely attractive models doing extreme scatgames. Scat into the mouth included!!