Girl Makes Shit Sandwich For Elderly Lover – Part 1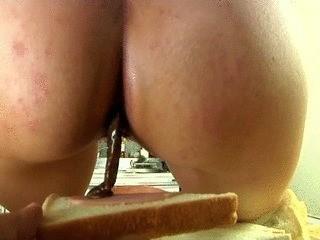 She toasts the bread first and then she squats on each slice and shits on it! She takes a bite of her disgusting sandwich to make sure that it's tasty enough for her man.
Choke
The slave is tied up in the bathroom and chokes on her she shit as it goes down the throat.
Isabelle Extreme Shitted All Over And Used As Toilet Fuck Toy
Isabelle Extreme shitted all over and used as toilet fuck toy