Shit On The Mat
I'm starting to shit. I'm completely naked. I sru on a white mat. I trample the shit with my feet. it's just a super sensation.
Goodness Grace's Holiday Leftovers!!
A nice three day weekend for Goodness Grace meant she ate a whole bunch of food. Enjoy as she Makes you a warm plate of her leftovers in two new FUNKY clips!! Enjoy as she places a plate down on the floor in the first scene, Then unleashes the Browns. What a massive Turd as usual!! That thing must have been two feet long if it didn't perfectly swirl to the circumference of the plate. She thought is was over after pushing out that first big log, but has to squat again to push out another!! She then presents her plate for inspection. In the second scene, she places the plate over the tub. She must have sensed she was gonna make a mess, as the next batch comes out in a stream of loose shit, before one final FUNKY explosive shart that splatters all over the tub!! What a mess!! On the tub and all over her ass!!! A perfect pair of clips, Monster logs mixed with the Mudbutt!!
Piss Swallow Top Drunken Domina -emanuelebertzen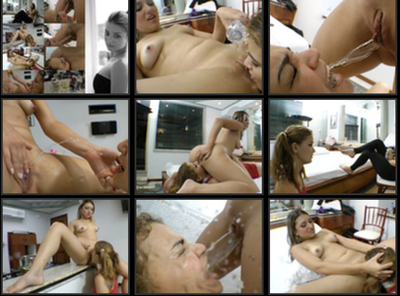 Top Dominatrix Emanuele Bertzen is drunken and pee all time in mouth of her slave. Very much pee inside, lot of times big big big pee swallow!! Real top Girls and lot of pee make this new production perfect.