Leila Poop Toilet
Leila is pooping in the in te toilet.
Mistress Anita Mix Compilations 2015-2016 Part 5
Our perfect scat Goddess, Mistress Anita, made in the last 4 years many movies, almost 300-400 only with her and her slaves. Today, as a tribute to the Mistress, we will do some compilations only with the parts where Goddess Anita has humiliated the slave, making him eat her shit, chew her shit and swallow her shit. Many many movies with her perfect Diarrhea also. Only scat, only shit after shit, ASHTRAY, CUMMING, shitting in hosiery, shitting in panty, a great compilation. Part 5. In each compilation we put more than 10-20 parts from her movies, and in which of them you will find different movies with her from the past(last 4 years).
Victoriayellowjeans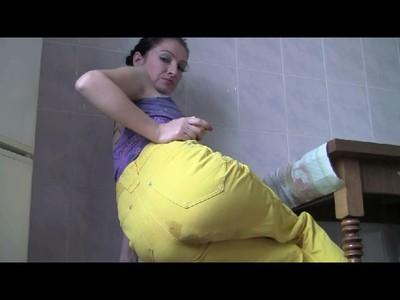 Victoria is running hot shit in the yellow jeans!