Scat At The Japanese P2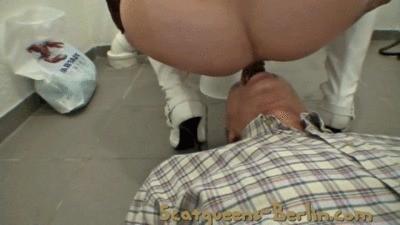 Now the toilet slave has only to swallow. Scatqueen Lady Marie now bends over the mouth for the second time and shits in his mouth. The toilet slave is grateful, chews and swallows everything. Then Mistress Michelle hands over the camera to Lady Marie because she also has to piss and shit. Then both ladies enjoy this sight and are satisfied.
Shitting On The Tub Rim And The Stool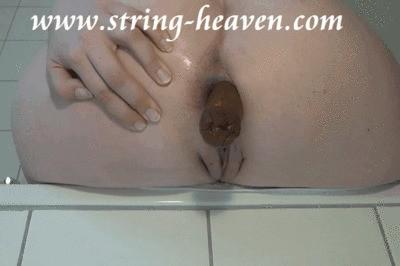 Would you ever lie under me? Watch me as I shit down from the rim.Then I sit down on a stool and shit down. A long sausage it was this time, look at me 😉
Playing In My Pee
I was doing some excercising to one of my favorite workout DVDs and I had to go so bad! I ran into the bathroom, but I decide rather than pulling down my black tights, I would just let my golden nectar flow, and boy did it flow! Soaked my thighs and I ended up standing in a huge puddle of warmth. I got so excited I ended up dancing and playing in all that warm wetness!