Are You Ready Toilet?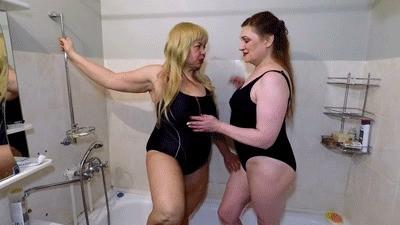 I had prepared, for my girlfriend Lady Laura, a toilet slave who had to eat our shit. We took a shower with Lady Laura and played, teasing the toilet slave. He dutifully sat in the corner and waited for his fate to serve us in the toilet.. Then we took turns using the slave mouth as a toilet.Are you ready to devour huge poods of shit? But you have no choice. If you become a toilet, this is your fate and you should be proud of it. The slave struggle and wriggled, but that did not interest us and he had to eat all our shit. In between, we humiliated him verbally!
Scat Beast. Part 3
Here is one more our Video full of filth. In this scat session we have mostly female scat, anal and enemas and of course saved scat baggs in the end for dessert.This was sweet day and sweet fuck where everybody were satisfied several times in a straights, Aria oppened for herself new anal horisons, Christine was mstly filming but in some moment she lost it and teared the clothes away for joining us.First we did it in female and male scat, then become mad about enemas, you will not believe it, in some moment we began to do and to do enemas on each other, one after enother in endless enema circle, Than sweet fuck with tonns of saved shit…Yes, that day was great indeed!
Peeing On The Boat
Erica can't hold it any longer and with boats approaching, she just lets it flow!