Swimsuit Beauty In Shit Body Mask! – Part 1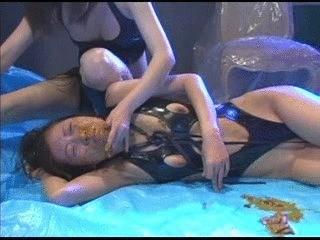 They make her squat on one of the chairs and make her poop out all the finger foods that she consumed. When a considerable puddle of shit is already on the plastic-covered floor, they make her lie down right next to it. They push her face on the shit puddle so it will get all over her face!
Pissy Panties Play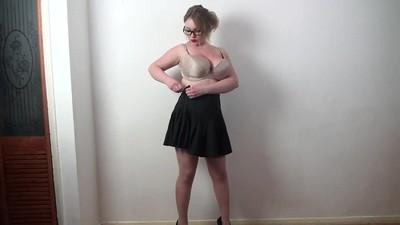 Pissing thru my panties moping the floor with them squeezing them … piss is fun 🙂
Perfect Human Toilet
Miss Cherie uses her new slave for the first time as a toilet. After the loser could spoil her feet, she pisses only in a glass, then she shits him directly into the mouth. Without something goes wrong this perfect toilet swallows the entire load, also the glass is emptied completely. Cherie still torments him a little with her high heels before it is again locked in his cell.