Nylon Piss
I'm wearing a sexy, skin-coloured nylon tight and nothing else! And what will I do? I will piss into it! Look how all the pee is running down my legs!
Scat Pigs Unlimited. Part 1
Filthy, extreme, perverted.. Movie full of shit, filth and extreme sexwith true scat pigs.EnjoyAstraCelestial Team
Francesca's Human Fertilizer Pt. 2!!!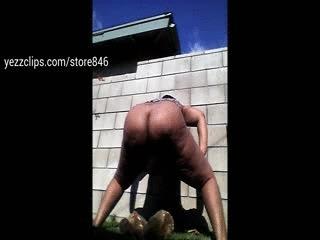 Francesca is back once again with another delicious outdoor adventure!! Enjoy as she 'waters' the grass in one clip and then comes back in the second with some of her Juicy Human Fertilzer!! Damn that ass was looking so phat and juicy in this clip!! and boy were some monsters coming out of it!! Francesca once again is back with another great outdoor clip!! Wonder if she plans on growing apples with the 'apples' that fell out her ass? lol only time will tell!!