Full Pantyhose With Shit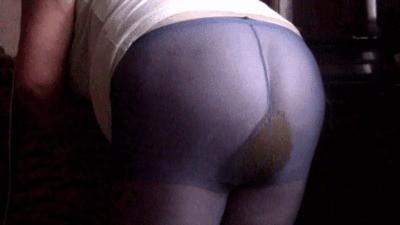 Oxana after big party and a lot of eating is shitting hyge shit in her pantyhose.
Nikki And Christina Pee On Car
I am looking at Christina's phone and find a picture of my boyfriend! So I pull her face to the car window, make her spit on it and lick it off. But she soon get very angry with me, and pull me to the window to lick my own spit. We soon realize we are both pretty mad, and the car is the best place to place our anger! We continue to spit on the car window, and Christina think it is time to pee as well. She pees a really nice stream. To show our anger furthermore, I also need to pee, and give the car some of my golden shower to consummate. Then we both rub our sexy tits on the window, where we just have peed and spit a lot. Christina need to pee yet again and give one more shower for the car. But I am still upset with her pictures of my boyfriend, so I make her lick the spit of my piss covered window, before we both agree that the car is our bitch!
Smooth Sausage Pushed Through The Rosette
I lie down in front of you, stretch you my ass, my pussy and my feet counter, so you can watch me while pooping.