Mistress Roberta – Scat Feeding In Leather
MIstress Roberta is back after a week with another good movie : she combined toilet slavery and bdsm action in a new mode : dressed in leather, wiyhout bra, seethrough panty and many accesories for humiliating her slut. She spanking him, slapping him in thr face, cbt and a lot of spanking on his body, ass, face…. She pissing on him and shitting in her panty…while he was still locked in chastity, followed by feeding him until he choke with her hands in his throat. Also a nice face sitting scene while she didn't let him breath. Perfect mature BBW Mistress for all her fans.
Outdoor Shitting And Pissing With Girlfriend!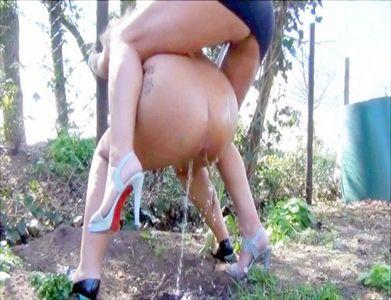 Here I shit and pee, together with a girlfriend on a street. They pissed at me while I was urinating and pooped!
Blowing Captivated And Peed On It
the nasty slave gets captivated and is allowed to suck the hard dick of herr master. as requital she gets pissed a complete minute from all sites. golden shower extreme!!!