Mistress Gaia – Human Toilet Training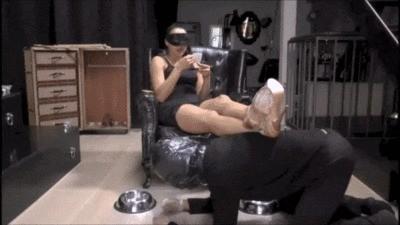 This human toilet being needs to continue his training. After filling his bowl with my divine piss and letting him lick a little ', I will shit inside, creating a special cocktail of urine and shit. He will have to continue to drink and lick, while I, sitting comfortably, ignore him chatting and talking on a cell phone.
Mistress Lilly Hardcore Shitting And Pissing In Pants And Bowl
Mistress Lilly playing again hardcore in her apartment. She want to feel her piss and shit in her pants and she was doing one movies with her in bathtub. Another movie was recorded while she is almost bursting huge turds in her pants but have time to undress:) Mistress Lilly is the perfect Mistress who adore to play with her shit and piss and her toilets are in love with her turds. She often send them her shit as a nice reward !
202. Big Shit
202. This is my BIG SHIT of the 1 st July 2015. So, it is so fresh, and so warm, and so smelling…. but you can not taste it if you will not come here by me in Sardinia for yours holidays! Unluckly there is no slave to eat it, but my shit was so hard and beautifull that i decide to do a clip when i do it. Yhe SHIT is from a 'Risotto alla Milanese bianco', i like to kook it, that means white rice Milaneense receipt, with onoin (White onions), PARMIGIANO, olive oil, may be some butter. I kook very well, all my european slaves love my dishes, the day before and… the day after, when they can taste the same speciallity directly from my ass. MP4. Enjoy to think you are here to eat it!!!!! I'm shitting and peeing in this clip, ALL TOGETHER!