2 Ladies And Plenty To Drink For The Slave – Mp4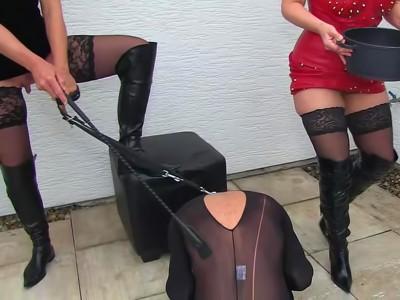 Time to enjoy for my slave. He was allowed to pick up a bowl after 2 ladies had peed in it. Afterwards he had to keel down in order to enjoy the delicious drink out of the bowl.
Rena
Asshole admiration and then a soft poop while standing! Note: Audio is briefly muted at points of cameraman verbal interjection
Our Sperm Faces Pissed Clean !!!
After a user, Tina and me, our horny galling had splashed with sperm, thereafter another guy pissing our faces clean!