Ms Jenkins Is Back – Blowing It Up!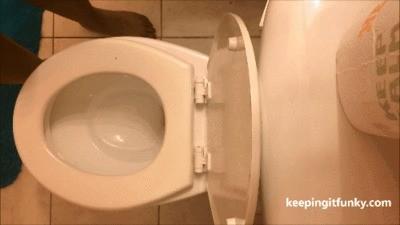 Click Thumbnail for Preview or SlideshowMs Jenkins Is Back….Blowing It Up!!$8.99Add to cartListing DescriptionReviews (0)Seller InfoMy Girl Ms Jenkins is back on the scene!! ENjoy three new clips from this ebony goddess overhead style!! Enjoy as she takes three loose dumps at home. Enjoy her loud runny plops as they splash out the bowl and onto the seat!!! A Grand Return from one of my Favorite OG FUNKY ladies!!!
Mix Compilation 57
THIS IS THE OUR NEXT COMPILATION WITH ONLY SCAT ACTION FROM OTHER MOVIES ( YOU NEVER FIND THEM IN OUR OTHER COMPILATIONS FROM 1 TO 56), SHIT PLAYING, DIARRHEA AFTER DIARRHEA, CHEWING AND EATING PERFECT SHIT FROM ALL OUR GODDESSES. BEST SHITTING GODDESSES FROM ROMANIA AND FROM SITE, THEY CAN SHIT MANY TIMES/DAY. JUst release the movie with The 2017 AVN Award fetish girl GLAMYANYA. She will make movies for our store if the members will love her !!! You will become addicted soon if you will buy her movies !!!! She is one of the best Romanian Mistresses and she is also into full toilet play with her slaves ! And without mask, with visible face. Soon, another surprise : Maybe we will make a new deal with the romanian Mistress Luna for posting her movies into our shop here !!! She is also into toilet slavery and she love to fill some mouths….
I Can't Pay My Rent, So My Landlady Pees On My Face! – Part 2
She rubs her whip stick all over my body, sliding the damn thing between my legs and tapping my balls with it. She takes off her shoes and rubs her bare feet all over my face and body.