Mistress Gaia – Funnel Gag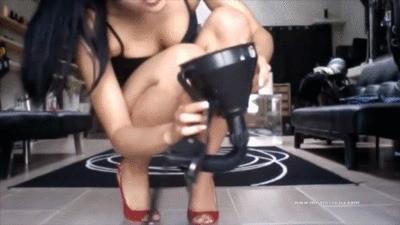 I dislike losers aren't able to drink all my pee, without missing any drop… Actually I hate that kind of slaves. So I decide to use a funnel gag with you. The right item for the perfect situation. I really have to evacuate all my pee… and now I'm sure I'll do it all the way in your mouth…
Horny Lesbians Enjoys Some Shit Over Tea! – Part 1
After several cups of their favorite Vervaine tea, they take turns eating each other's eager cunt. They indulge in this foreplay before they get to shit on each other's face!
Ksenia Pees Into A Basket On The Floor – Mp4
Ksenia has no toilet in her room. So she needs to pee into a basket! To feel way more comfortable she takes off her clothes. Before she take off the last piece she plays a little bit with her tits too. After being totally naked she sits down on the basket and let the golden liquid flow. After the last drip flows out of her pussy she sends you a kiss ? Hope you have as much fun as she had being watched…!