First Steps Of Toilet Slavery
My toilet slavegirl will taste my shit for the first time! She is still having fun, does not know what awaits her and that very soon she will eat his pounds. Soon, very soon, I will teach her to be my proper toilet. So, the training begins
Shit And Strawberries
This time the Mistress Giorgia Divina from Good Morning to all the eat shit with strawberries !!!Prepare an exceptional meal for his toilet slave.Always picked up in the foreground, the Mistress starts eating the strawberries and leaving some in a plastic plate. Begin by filling a nice glass of piss, because the eat shit gets thirsty after eating …. A good shit blossom shot in the foreground submerges the strawberries.The meal for the toilet slave is ready, the Mistress sticks her shit with the spit and then takes a strawberry full of shit and invites the toilet slave to open her mouth … Do you want to be eating his shit and drinking his piss?
Good Morning Toilet Slave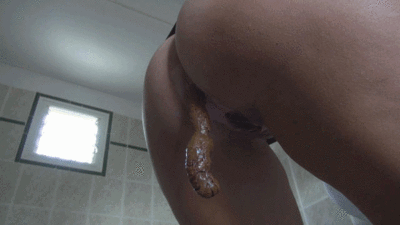 From now on he only sleep on toilet. So I degrade him. But it also has an advantage. My toilet slave is always ready when I need a toilet at night. Here I am brushing my theeth at the morning. Meanwhile he lies under me and I can pee and save my time a little. Then I spit all the sauce in his mouth. Afterwards I pressed my crap out of my asshole and all the shit plopped into his mouth. Eat the shit and wait.