P – Mw – Toilet Chair – Full – 02 – A – Hd 1280×720
HD 1280×720, time 6:41. Weronika sitting on her toilet chair and pee. Her slave lie under a chair and drink all her pee.
Share The Shit Second Cam-closup Cam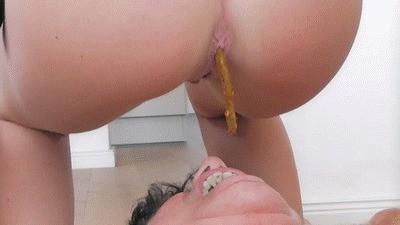 This is the same clip like shere the shit from an other caamera angle. In this clip you can see the shitting action in a more close angle!
Shit In Stocking (hd)
Hi Guys!Today I picked up a stocking, and shit it out. First pee. Was pee everywhere. When came the shit, fell down, then got tangled up in the stockings. The stayed there. I sat down and rubbed shit. I rubbed it in my body, my breast, my ass …. Finally I peed myself. The pee flowed into my mouth. It was delicious.