Exclusive Shit! Princess Mia – Humiliations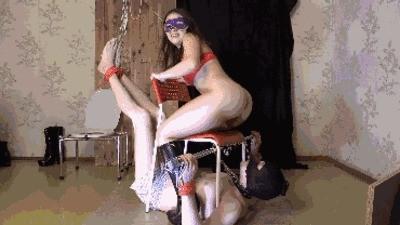 1.Scat Kiss Ass Smearing Bondage2.Scat.Toilet Slavery.Lick ass.SmearingThe girl feeds her dog with her delicious shit. She places him on his knees, ties his hands; she lies on a table in front of him and undresses opening her vagina and ass. First, she makes him lick between her legs. She groans and smiles, getting nice feelings because of his humiliation. Then she shits into his mouth, makes him chew and eat shit. She pisses on his face and laughs. Then she stands up and smears shit on his face, she laughs while the slave gasps, mumbles and vomits.
Lil Stink's Out And Out!!
Lil Stink is back with three new clips. Enjoy as she takes a nice leak in the first scene before taking some nice healthy dumps both at home and at work!! Enjoy the great angle from behind as you get to admire her sexy ass and "scat and tats"!!! Every time I see a link with that beautiful ass of hers I get excited!!! Lil Stink is back with another great mASSterpiece!!!
Shit – Fart – Smear On Pussy Then Foot
i shit and fart in ur pathetic nasty boy facei lick my shit and tease u with it !then i make u lick it off my feet as i demand you to cum nasty boy!then make u eat my poop with ur cum on it ! mmmm ;D