Mistress Andreea Enormous Meal For Toilet Slaves
Absolutelly the best huge shit delivered until now from Mistress Andreea !! She almost made a shit for more than 1 kg ! She fill a glass with her soft turds and a large plate. And all of that after she enjoy humiliate her pathetic impotnt bitch in her attic with pump and verbal humiliation. An EPIC movie you must have in your collection !!
New Year Champagne – Pissing Pur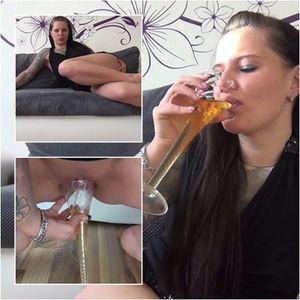 Come and stumble me on the New Year with a glass of piss. I'll start the year right back dirty as I stopped.
Pissing For You
Two short clips of Me pising and ordering you to become my toilet slave!