Shit By Shit
I love to tease my toilet slave bastard! When he's not around, he walks around in a chastity belt to avoid masturbating. And I shoot how i poop and send him. My toilet to get excited and suffer from the inability to masturbate and cum.
Chiara Princess – First Scat Attempt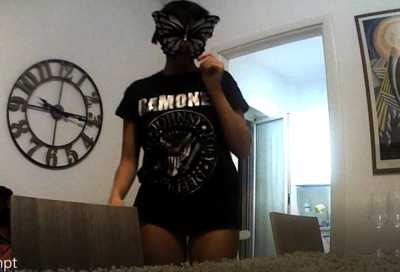 This is just an amatorial first attempt for mistress Chiara and her slave Luca. The clip is very amatorial and more exciting for this reason. She poops in a plate and feed him with a spoon while he masturbates.
Toilet Time 12
I take a nice & creamy shit in this one but oh boy did it smell! Onions are my secret power to achieve these creamy and extremely foul smelling shits. If only your mouth was open under me to receive this honor 🙂 Please take note:My Toilet Time Series clips will ALWAYS be affordable (2.99 or lower) EXCLUSIVE to Yezzclips.com to ensure everyone can afford to enjoy clips of women shitting.I don't use a regular toilet often (that's what my slave's mouth is for) but for you who thought I forgot how to use a regular toilet these clips are a must see 🙂