Just Shit Before Leave-nikki
Nikki have to go to a party but first she shits in slaves mouth, just a quick make-up while the loser wips her ass and go…
Black Slave Master 3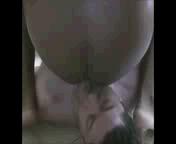 In this video, I piss, spit, and shit on my white slave, but before that I make him suck my dick and lick my smelly feet. But the video starts out with him showing me my shit that he froze from our first session.
Special Ks Pile Up Ipad 720p
New girl who goes by the name Special K comes by to drop a huge pile of soft serve in the slaves mouth and face. Shes been on a high fiber diet and shits out some huge piles. What a lucky slave.Will be available in 1080p HD 720p HD WMV, Ipad 720p HD and Iphone/Ipod formats.