Woman Spitting Piss In Lady's Mouth! – Part 2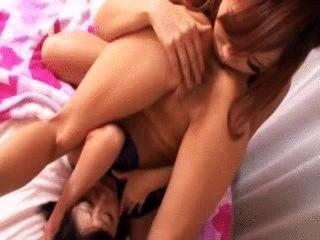 The sweetheart continues getting her pussy eaten! She experiences so much pleasure that she eventually accidentally urinates inside the mouth of the culprit! When she couldn't release anymore, the aggressive ex-girlfriend proceeds to spit everything inside her mouth! Afraid, she is left with no choice other than to swallow! For the finale, the intruder kisses the sweetheart intimately for the last time!
Mistress Roberta – Scat Feeding In Leather
MIstress Roberta is back after a week with another good movie : she combined toilet slavery and bdsm action in a new mode : dressed in leather, wiyhout bra, seethrough panty and many accesories for humiliating her slut. She spanking him, slapping him in thr face, cbt and a lot of spanking on his body, ass, face…. She pissing on him and shitting in her panty…while he was still locked in chastity, followed by feeding him until he choke with her hands in his throat. Also a nice face sitting scene while she didn't let him breath. Perfect mature BBW Mistress for all her fans.
Makin Mudpies
My shit is almost always soft serve. In these two clips, you get up close and personal and get to watch me push out huge piles of hot, steaming shit in two separate clips. Soft and creamy and you get to hear it splat! If only you could be there to clean this dirty ass with your tongue!