Filthy Pool Of Shit! – Part 2
They take turns pooping on the new girl and they smear the fresh shit all over her face and body! They kiss and make out while they are covered in foul and sticky shit!
Mistress Roberta' Breakfast In The Mirror-pov
Today i find the way so you can see on both sides how i prepare you the food in the morning for breakfast so i decided to shoot this video next to the mirror so you can see also the shit also the pee while i face you so first as always you will lick clean my ass hole and after you will be able to eat the delicious food i have prepared for you .
New Slave Please Please One More Time Now Suffer You Bitch Part 1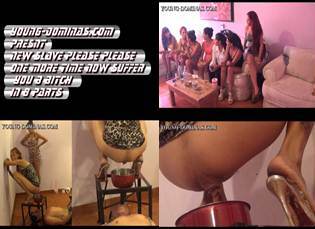 Girls uses Man