Aria's Stinky Plops And Shitty Conversations!!
A Great compilation of Classic Lady Aria Clips!! Maybe old to my oldest fans, but will be new to my newest ones. Enjoy a nice mix of clips as Aria texts and chats on the phone. One of my favorite clips EVER is when she is on the phone with her friend while taking a HUGE shit!! Apparently her friend had just finished talking about taking a shit of her own while Talking to Aria. Aria blames her having to go on it being "contagious" as apparently any time her friend calls she has to go as well!! Enjoy as she grunts and strains out some juicy plops mid convo as they even have an amazing dialouge about pooping while pooping!!! These were all individual clips now compiled into one for a great price!!!
Peeing In A Bowl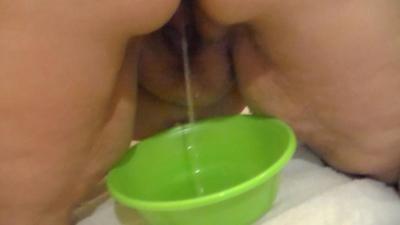 Peeing in a bowl (JJ000565)
12 Servings Of Chocolate
I got a special request to do a marathon video of a dozen different toilet scenes with no talking or fancy angles, just the nastiest, noisiest, brownest chocolate explosions caught on camera – so here it is! Several different angles from the front, side and back with most of them showing the full view of the chocolate flowing from my big ass, and a few of them focused on my ass or even my tits while you hear everything. There are a couple of scenes where you get to see me wipe and of course lots of peeing and almost every scene has at least one or two nasty wet farts. If you really want to see chocolate from beginning to end, this is the one for you!