Full Toilet For 2 Girls In The Sauna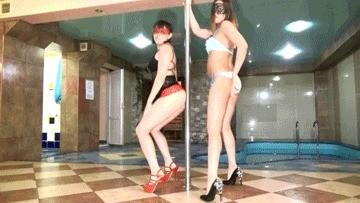 Girls like to humiliate a slave in the sauna and use him as a toilet. Adelina leads the slave on a leash like a dog and makes him sniff their smelly asses. Alexandra laughs at the slave and spits in his mouth. The girls suffer for a long time and din't go to the toilet since yesterday to feed the hungry slave. Girls filled the slave's mouth with delicious diarrhea and made the slave eat all shit and suffocate from the smell. The slave was very difficult – but he likes it!
Dirty Talk And Pov Shitting
With my hot Dirty Talk i make you so horny,come and wixx you cock when you see my in my sexy red Pantys!! I Love anal,come and lick my asshole…..i shit POV brown Pralines for you,want you eat the brown Dessert?The camera have a very good Position,you can my Rosette so good see when the shit comes!!
063. Mistress Isabella Vintage1999 Scat
063.3 This is a clip of 1999 (the last century). I do this SCAT CAVIAR video in HI8 when nobody knows abouth scat in Italy. Now you can see it in MP4 because i want to let you know WHO is doing scat before… before, and before.