Mistress Roberta – Mix Compilation 9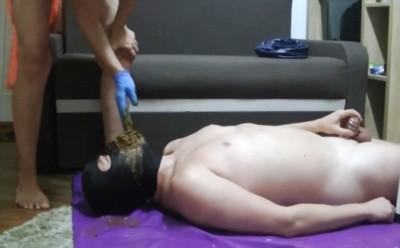 One of our best Romanian Scat Goddess you saw her and will see her from now in our toilet movies. When she have something in her mind, the toilets are destroyed ! Her shit is sacred and she is a romanian Scat Goddess who can produce big amounts of turds and shit. In her movies (in this compilations you will find all her movies from our studio – only scat part, movies not find in the part 1 to 5) she wanna be sure that her shit is not wasted and her personal toilet is trained enough to can swallow. Buy this compilation and see her in action in different other movies who are not included in her first 8 mix compilations. She promise to produce more movies, movies with our toilet slaves ! Another great compilation you must have it, worth it !
I'm Jealous Of Her Toilet Seat!!
Mz Booty is back with another half dozen bootylicious clips!! A nice mix of peeing and ploppage clips! I swear this womans body is about 30% ass!! at only 410, her 58 inch ass is just unreal!!! Enjoy a nice mix of clips from the road while she is on tour. Enjoy a nice mix of hotel and public toilet clips as she shakes and spreads that phat ass nice and wide to let it out! The way her ass looks on the toilet..Oh my!! She got so much ass its too much for the toilet and just hangs over the sides. Another ASStronomical clip!!
6 Students Fill Up Their Toilet Slave Part 6
Here the Girls came together after school to abuse their Toilet Slave and fill him up with Poop. Part 6. English Subtitles.