Hard Piece Of Shit, A Two-day Exposure In Mouth Toilet Slave
Alina did not shit for two days and accumulated a pile of hard shit. Toilet the slave did not expect that today Alina will reward his mouth, with solid shit of two-day aging. Such shit is very difficult to chew and swallow – it has a solid consistency and a persistent specific odor.
Pov Super Pee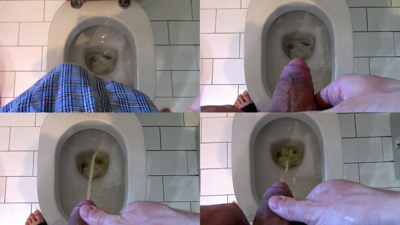 Here is a piss in the early morning from the point of view of my cock!
Ooops
Ok, so I was trying to do a clip where you could clearly see my dump from the side … I pulled up from the toilet so you could get a good look at my ass while it came out … and then I missed the bowl! LOL I made a mess all over the seat and didn't realize it until I sat down in it! Ewww! If you like it brown and messy, this is the clip you want, including clean up at the end and flushing too!