Shit On The Floor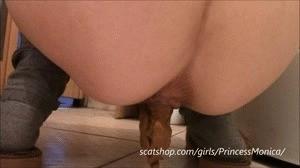 I am shiting and pee specially for you on the floor. Next I am showing you my beautiful shit
Smoking And Pissing
Julia is smoking and drinking coffee, watching some porn on the web and getting horny.Dressed in a sexy pink nightie,she starts rubbing her wet pussy, fingering until climax! Still feeling horny, she stands up and pees all over the floor, wetting her legs and feet!
Wow! That Was A Lot!!!
Bonnie Love blew an ass gasket!! Enjoy in these two scenes as she comes racing into her master bathroom. She shows off, shaking and that bigg PAWG BBW Booty in front the camera before sitting on the toilet to BLOW IT UP!!! Just when you thinks shes done, EVEN more comes Bursting out!!! She really lit it up! IF this clip had smell o vision, you can imagine it probably smelled like Decaying Flesh and raw sewage!!! Wow that was a lot!!