Anal Movement
Sequel of video 260.0 and 260.1. I'm in Milaan with my favourite wc slave but… my poo is so hard, so hard and so hard that is like impossible to do it! So you have a lot of anal movement with my slave ready under my ass with the mouth open! At the end someting like a bullet exit from my anus!!!!!! Nice pissing at the begins of the clip!MP4
The Best Turd On The Net…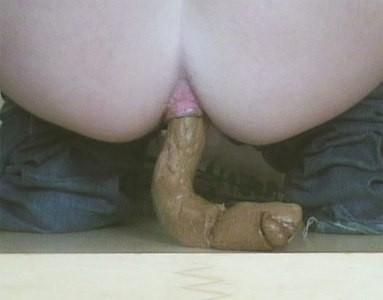 This incredible turd was made in Angies living room!!
Nurse And Mistress Tag Team Scat Slave
Here we have an helpless slave who is ganged up on by a team of two mistresses. The stunning nurse delivers stringy shit into the mouth of the slave and across his face. The other mistress takes control and orders him to consume the stray slivers of shit whilst dominating and nipping his body to impart pain on his pathetic body.