Mistress Andreea Ashtray And Throat Pissing
Today Goddess Andreea feeling horny and need a quickly smoke. She call her slave in a hurry to use his mouth as an ashtray while she was in her dungeon. She put his to clean her high heels, to lick them, smell them, suck her heels, eat her cigarette, swallow her ash, all of these while she smoke and slap his face with angry. After that, she put him on the floor and surprise him with a huge torrent of piss directly into his throat, without anu chance not to swallow ! She use him also as a mop to clean the mess on the floor. Perfect New Goddess, with everything she need to be a star very soon ! Nice outfits, nice scenes, nice dungeon, obedient slaves and her kinky and bizarre attitude this is all you wanna see !
Shitting In High Heels And Nylons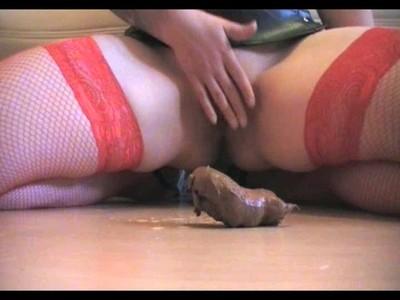 Well, you little bastard, did you want me to watch from behind as I sometimes nice shit for you? Go and look at this little mess on.
Cucumber Salad With Shit
Man I had a craving for pickles and salad because I have something delicious mixed together. Fresh cucumber salad with fresh shit. It has been the delicious, but look at yourself