Shitting In Mouth Slavegirl In Woods
I like to walk in the woods and use slaves in nature. Slave knowing this tried to Dodge, but she failed! I whipped her good and shat her in the mouth. How she squirmed trying to spit, but I made her eat all my shit. She will learn a lesson for a long time!
Princess Mia. Pov Toilet Slavery
Princess Mia. POV Toilet Slavery
Madame Jeanette Bizarre And The Dishwasher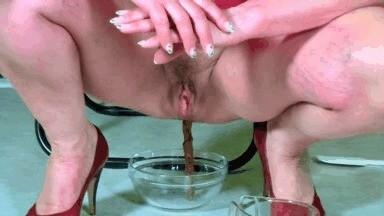 The crazy Madame Bizarre has a break by the diswasher to crucifies him in different ways. She has to shit so badly, so she decided to shit him on a plate. Now he can do his job and lick it all off from the plate.