Sachiko Daily Routine
A full week of pooping 5 different times, bedroom becomes bathroom!
Madame Jeanette Bizarre And The Dishwasher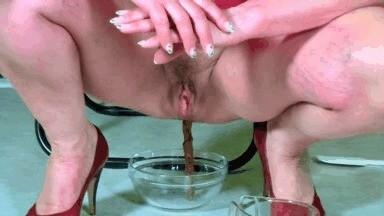 The crazy Madame Bizarre has a break by the diswasher to crucifies him in different ways. She has to shit so badly, so she decided to shit him on a plate. Now he can do his job and lick it all off from the plate.
My Shit Just For You
Come, I want to give you my fresh shit and hope that you'd be happy