Naughty Poop In Sneakers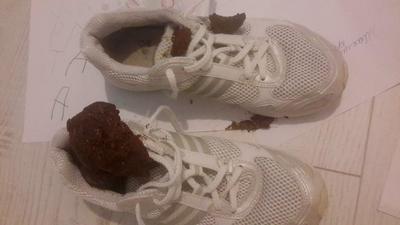 This version is just pooping and peeing in my stiny sneakers!
Diva Staxxx's Nacho's And Turds!!
Staxxx is back with a new FUNKY pair of outbursts!! Enjoy in the First clip as she sent me a picture of her dinner, then later sent me an even more delicious video of the end result!!! Looks like that Mexican Food ran through her!! Enjoy as she spreads that big 60 inch ass from overhead and releases her own Nacho meat!! Some big phat turds from a big phat azz!!! Then enjoy as she returns later that day to expunge even more from behind the bowl on the floor. Enjoy as she spreads those massive ass cheeks to get it out!! Look at that plate!! Are you not surprised she was shitting like that?!
Peeing On Her Asshole
Peeing on her asshole (JJ000527)