Delicious Dinner From Christina (3 Days Did Not Shit)
Delicious dinner from Christina (3 days did not shit)
Serve Me Toilet Slave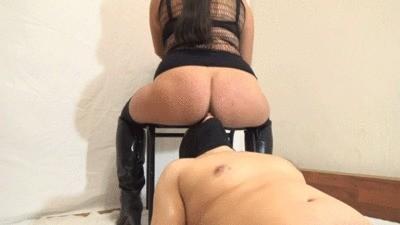 My slave will have to serve a bit before being feed so first he will lick my ass .After shitting in his mouth making him very eager to eat i first order to my toilet slave to lick clean my asshole. After that i forcibly pushing shit into his mouth with my hands with gloves, so enjoy the feed.
Scat Top Girls Elegant Vol 3
Starring: Raica Amorin & Dayanne R. – synopses: film specific in Scat domination real friends…scat real in the mouth…humiliation and piss in the face real..