Oxana: Turd For You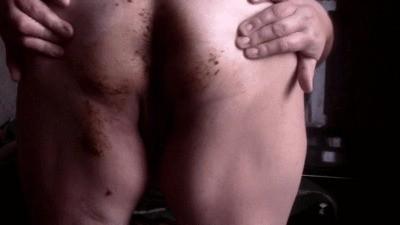 Oxana is loading in her pink panties sinky turd for you, she is spreading her big butt,shove yor nose and smell her smelly perfume.
A Quick Squat Piss And Scat
My Mistress is dying to go to the toilet so she lead me to her special room. She squatted on me where I can see her vagina twich when she delivers me her strong golden piss and then she turns around so I can see her ass hole stretch when she deposited her shit on me. I love it when she finished and wipe her ass then rubs her piss and shit all over my face.
Oops! Pissed In Jeans!
Taissia sits in her kitchen and drinks her tasty tea. She LOVES tea! She already drunk some cups of tea today but she still wants to drink more – it tastes soo good! But there is one small problem: She has to pee very urgently!! She doesn't want to go to the toilet because she likes sitting in her kitchen – so she decides to start peeing just in there – with her jeans still wearing! The sexy jeans are soaking the fresh piss but they cannot keep all the pee and so it starts dripping on the ground! And she still can't stop! She shows you her sexy jeans butt and continues to pee…! Finally she starts to sit down again – still wearing the wet and smelling jeans soaked with lot of her warm pee! But that doesn't matter. She takes her cup of tea and drinks another sip. But there is still one thing to do: Someone has to clean up the floor again! And because you looked so horny watching her she decides to order YOU to clean up everything…! Of course you are allowed to use your tongue only!