Oral Turd
I just got back from work and is very hot! Wearing a nice dress and a pair of high heels … I kept all my shit for you …. this time out one nice turd big and heavy .. you hear the sound when it falls on the floor … for one big turd i need a big dildo 😀 … I take one from my collection … huge … I start to play …. to lick … then I take the shit… You see if here I'm good to licking the dildo or the turd? In the end I love it so much that lying on the floor and suck the shit until I come in a strong orgasm!
2nd Winner Of March For Real Toiletslave Experience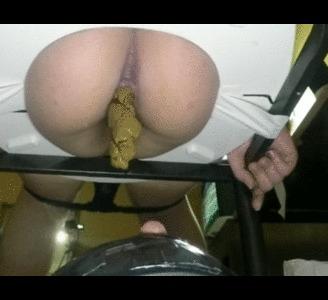 eva have picked one of our customer for filling him with her soft creamy poop apply for being toiletslave on our site!
Squat Over My Slave!
It's time to feed my slave again and this time I grab 2 little speakers and get on them while I squat over his nasty little face and shit right into his mouth. I make him eat it all and he loves it…don't you wish you could take his place?