Too Stupid As A Carpet, So You Eat Just Puke
Domi has bought new high-heeled shoes and tried them directly on a living carpet. The slave cries under the spiky high heels, so domi reacts displeased and promises him if he does not calm down, she will puke into his mouth. Shortly afterwards, as the slave gets not quiet, she pukes onto him. The slave now has to eat her disgusting vomit, Domi pukes her whole stomach empty, and finally pisses into his filthy wailing mouth. He swallows all and then has to clean the floor with his tongue, Domi drives him with the whip.
Bride Shits On Groomsmen Before The Wedding! – Part 1
The two men take turns sucking and pinching her firm tits and then they take turns eating her splendid ass and pussy. Afterwards, they two a threesome in which one guy eats her cunt while the other plays with her tits.
Hot Dirty Talk And Shitting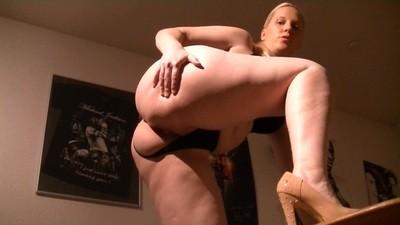 In my sexy Tangas and High Heels i make you so very horny…..with my Dirty Talk you are must wix your dick!! Then you can so good see my Rosette,the camera Position are POV…..Come lick my Rosette when the shit comes!! I must a little shit,but the Dirty Talk is very very hot for you!!come inhaler Candys Rosette!!